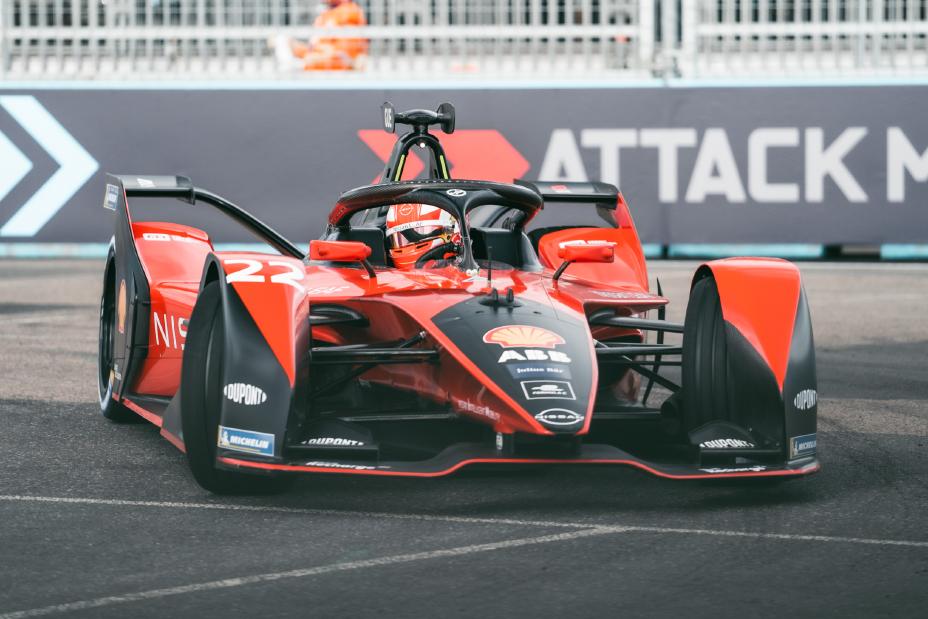 Nissan e.dams secured two top-10 finishes at the London E-Prix, with Sébastien Buemi sixth on Sunday and Maximilian Günther eighth on Saturday in the penultimate event of the 2021/22 ABB FIA Formula E World Championship.
The team showed strong pace at the ExCeL London exhibition centre in Formula E's most unique race, with part of the circuit based inside the arena.
In Round 13 on Saturday, German driver Günther progressed into the Duels for the first time in Season 8, eventually qualifying in sixth. He was running in the same position and battling with cars around him before running out of power in the final few corners, crossing the line in eighth. Having originally finished ninth, Buemi was demoted to 11th after picking up a five-second penalty.
In Round 14, the Swiss driver made it into the Duels and kept his nose clean to come home in sixth. From eighth on the grid, Günther made a positive start and was running in the points, but was pushed into the wall by another driver and forced to come into the pits, ending his top-10 hopes.
A combined total of 12 points represents a promising return for the team, who will be looking to build on their recent encouraging performances at the season ending Seoul E-Prix in two weeks' time.
"It has been a positive weekend overall – the team worked hard overnight on Friday after FP1 to tinker with the setup and it made a big difference," said Tommaso Volpe, general manager Nissan Formula E and managing director Nissan e.dams Formula E Team. "We showed we have the pace to get into the Duels and the speed in the race to score points. Both qualifying sessions were really tight and we're pleased to see some good results. The layout here in London was similar to the one in New York, which helped us as it suited our car a lot better than some of the other circuits on the calendar. Not everything went our way but the crew did a great job preparing the cars and both Séb and Max performed well, achieving a total of 12 points. I am proud of the team's performance and we're looking forward to continuing this trend with another strong result at the final event of the season in Seoul."
Nissan races in this all-electric world championship to bring the excitement and fun of zero-emission electric vehicles to a global audience. As part of its goal to achieve carbon neutrality across its operations and the life cycle of its products by 2050, Nissan intends to electrify every all-new vehicle offering by the early 2030s in key markets. The Japanese automaker aims to bring its expertise in transferring knowledge and technology between the racetrack and road for better electric vehicles for customers.
Driver Quotes
Sébastien Buemi
"I'm really happy with our performance. Qualifying was so tight on Saturday and we started P15, despite being close to the Duels. The pace was good and we just missed out on points, but we put that right on Sunday. Making it into the Duels, I started P6 and battled really hard to finish in the same position. That was probably our maximum, and I'm excited for the season finale in Seoul."
Maximilian Günther
"It was a really strong weekend and one we can be very happy with. We made some changes overnight after FP1 and it gave us very good pace for the rest of the event. Saturday's qualifying was our best of the season – it was great to progress to the Duels. We were running P6 most of the race, but unfortunately when I was trying to defend in the final laps I ran out of energy, meaning we dropped to P8. It's still good points and I'm pleased with our performance. On Sunday we just missed out on the Duels, but we started up in P8 thanks to some penalties. I got a good start and was running in the points until another driver put me in the wall. I had to return to the pits for repairs and it ruined our race, but the car still felt good after that and the pace was strong. We showed our potential here this weekend and I'm looking forward to the final event of Season 8 in Seoul."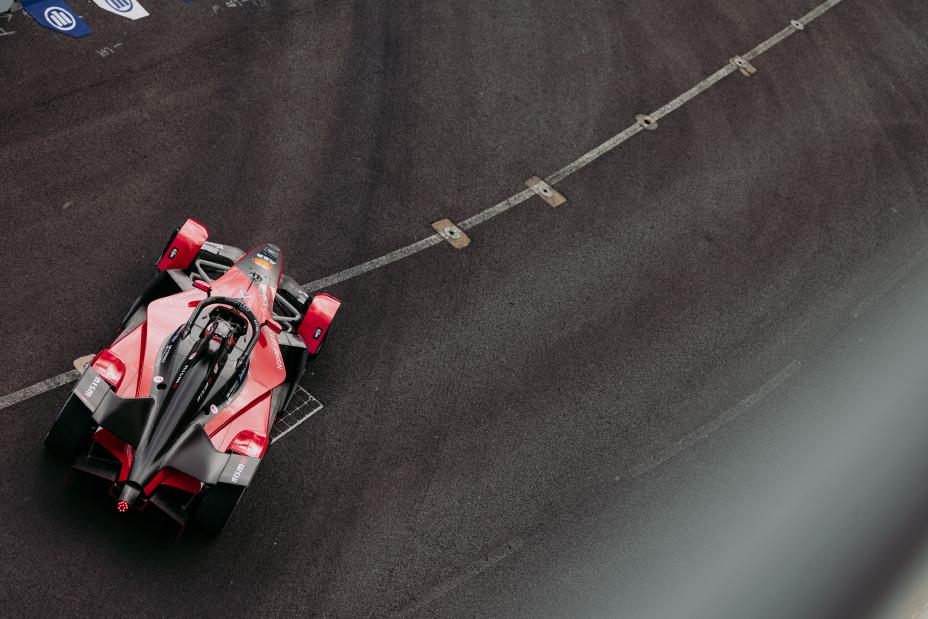 Source: https://www.nissan.co.za/