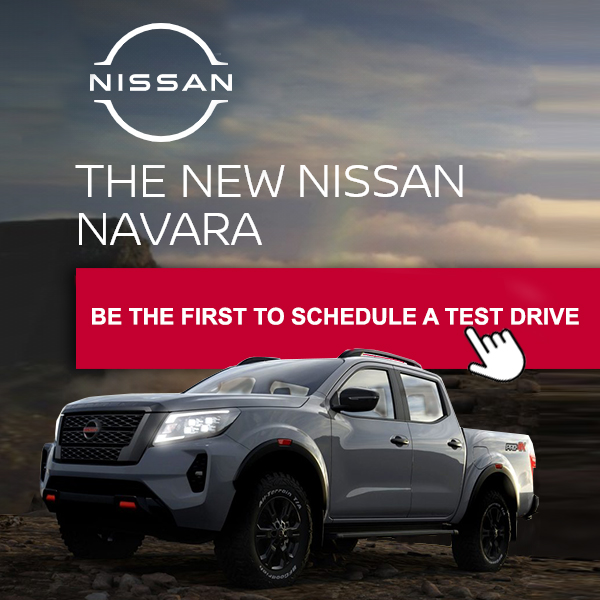 The new Nissan Navara – redefining how we move with Nissan Intelligent Mobility The new Nissan Navara model returns with best-in-class technology through Nissan Intelligent Mobility (NIM), making it the most advanced technology-savvy Navara to date.
The integration of these technologies provides superior levels of comfort and convenience, enabling customers to feel confident in using their vehicle for both work and play. Intelligent Driving is also available with driver assistance technologies that help you see more, sense more and take action.
"With the new Navara, Nissan once again brings the latest advanced NIM technology that is leading the pickup segment, bringing the best of Japanese technology to ensure enhanced dynamic performance on- and off-road, as well as safety and comfort ushering in a new age of toughness, tech and seamless drives," said Stefan Haasbroek, Nissan South Africa Marketing Director.
Among the impressive technology is Intelligent Forward Collision Warning, which monitors sudden movements of two vehicles ahead as well as the vehicle directly in front by visually and audibly alerts the driver of potential risk of a forward collision. This is directly in line with Nissan's concept of "vehicles that help protect people" which seeks to support the safety of the driver in a variety of scenarios including preventing collisions where possible and, in case of unavoidable collisions, mitigating damage and injuries. Intelligent Emergency Braking monitors and warns the driver of any sudden movements in front of the vehicle and brakes to avoid collisions, a feature that is highly applicable when maneuvering busy streets with traffic.
For drivers who travel long distances or often have long days, Intelligent Driver Alertness is a great feature that supports safety and convenience with visual alerts encouraging the driver to take breaks an audible alerts when changes in driving style or steering behaviour are detected. To better support visibility and enhanced safety at night moreover, Intelligent High Beam Assist automatically switches headlights to low beam from high beam when it detects a vehicle ahead to reduce driving burden.
Lane Departure Warning further supports this, warning drivers if they begin to stray outside of their lane without signalling and for an added boost of confidence, drivers can count on Blind Spot Warning, which assists the driver to avoid a collision by detecting vehicles in the blind spot area when changing lanes.
Adding to the pickup's safety features is Intelligent Around View Monitor (Around View Monitor with Moving Object Detection), which uses four mounted cameras to help drivers notice people and cars surrounding and approaching the vehicle. This enables easier maneuvering when performing tasks such as parallel parking and positioning of the vehicle during trailer hitching.
Finally, Rear Cross Traffic Alert reduces the stress that comes with limited visibility when backing out of a parking spot by warning the driver with an audible alert when there is risk of collision with a vehicle crossing into the rearward direction of the reversing vehicle.
The introduction of Nissan Intelligent Mobility features in the new Navara are surely designed to redefine how we move, equipping drivers with the tools to be more confident, connected, and safer on the road.
Source: https://motorpress.co.za/